15/05/2016

NRK P13 (Radio) - Pål Angelskår invité de Grenitimen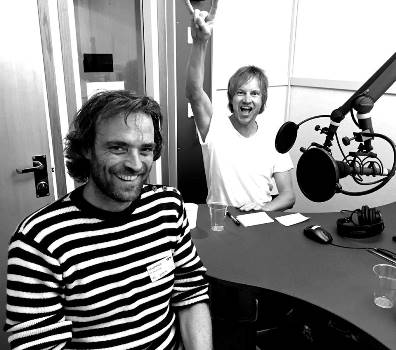 Pål Angelskår était ce matin l'invité de Øystein Greni dans l'émission Grenitimen sur NRK P13.

On peut notamment y découvrir ses chansons préférées, diffusée pendant l'émission :
- Tom Petty + The Heartbreakers - Breakdown
- J. J. Cale - Sensitive Kind
- Elliott Smith - Independence Day
- Suzette Charles - Frank Mills, fra Hair
- Al Stewart - A Small Fruit Song
- Billy Bragg - A New England
- The Hellacopters - Toys and Flavors
- Prince - Sign O' the Times

Et on apprend aussi que le tube de Minor Majority, Supergirl, ne parle pas du tout d'une femme mais ... d'une célèbre rock star ... masculine !

Pour réécouter l'émission : NRK P13 - Grenitimen 15.05.2016.