20/04/2018

Candy Store, édition vinyle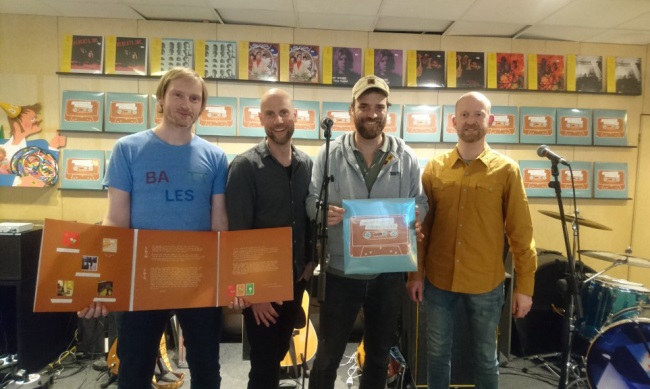 Dix ans après sa sortie française, le fameux meilleur de Minor Majority, Candy Store, est édité pour la première fois en vinyle.

Pour l'occasion, l'album s'est enrichi de cinq titres qui ne figuraient pas sur la version CD pour former un triple vinyle, illustré aussi de nombreuses photos.

En bonus, les exemplaires achetés chez Big Dipper, en ligne ou en boutique, seront accompagnés d'un CD live enregistré lors du dernier concert de Minor Majority à Rockefeller (Oslo) le 20 janvier 2018.

Titres du CD bonus
As good as it gets
By this time tomorrow
Alison
The dark half
(In That) Premature way
This time
Don't say you love me
No particular girl
Like someone changed the rules for us
Live your life as you look
Wish you'd hold that smile
She's a New Yorker
Supergirl

Enregistré, mixé et masterisé par Ørjan BJØRNEVIK

Malheureusement, il n'est pas possible de passer commande via Big Dipper depuis la France. Néanmoins, le vinyle, tiré à seulement 300 exemplaires, est disponible sur CDON.